Sport News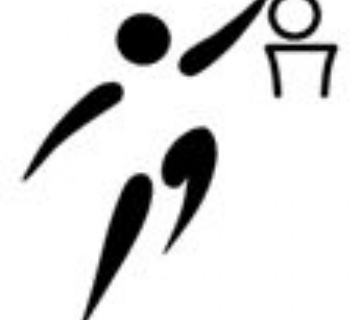 The PE Department are proud of the sporting successes this term.
Girls Basketball
The Year 7 girls basketball team did exceptionally well at the central venue tournaments, with the boys finishing 1st and 2nd and the girls finishing 2nd out of all local secondary colleges.
Year 8 girls have only lost one match all season. The girls have done really well this half term, managing to get at least 10 players for each game, all of which are really keen and eager to represent the college. The season started really well with two consecutive wins against Brune Park and Bridgemary on a large scale. The girls were all so pleased! The last two games have unfortunately been a loss against Bay House and Portchester, just missing out through lack of defence and aggression. Well done to you all, you have been a credit to Henry Cort and we are excited to see what Year 9 Basketball brings for you next year!
Year 9 girls are currently undefeated! We are extremely pleased with the year 9 girl's basketball team. Their attitude and dedication to the team this year has been amazing and this has not gone unnoticed. As a result of this, the girls are currently undefeated, having won their 4 previous matches to Portchester, Fareham Academy, Cams Hill and Bridgemary. Ellie Cherrington has been the star of the team receiving player of the match on several occasions and scoring numerous baskets over all 4 games. Well done Girls!
Boys Basketball
Year 7 boys did amazingly well at the central venue basketball competition, with both Henry Cort A and Henry Cort B making it through to the final.
The Year 8 team have played 3 games and have only lost 1.
· Portchester (A) WIN 8 – 10
· Brune Park (H) LOST 24 – 10
· Fareham Academy (H) WIN 26 – 12
The Year 10 team are currently undefeated. There has been strong performances from Joe Bull, Ben Randell and Dan Garnham who has seen the team score an average of 28 points per game.
With one more fixture this week, can the team go undefeated…
Team lists can be found below.
Cross Country
The Year 7 girls team came 4th in the district team competition, with Grace Park and Amber Murdoch coming 2nd and 4th respectively. The Year 7 boys team came 3rd overall, with Billy Campbell achieving a 1st place.
Football
The Year 9 football team went on a strong cup run in the Hampshire Cup rolling through opposition in the early rounds. They made it to the last 16 at Wyvern College. Despite a superb strike from Joe Farlow in the second half the teams finished level at full time 2-2. The match went straight to penalties. 3-0 to the visitors.
Outstanding squad effort: Josh Moors, Louie Wakefield, Joe Farlow, Charles Higgs, Spencer Hancock (C), Brandon Gee, Harry Wilmot, Haydn Simmonds, Alex Chivers, Kaiden Wright, Aidan Smart, Will Bell, Jack Sherwood, Will Steer and Alfie Birks.
Clubs
Attendance at clubs has been brilliant this term, and we hope to see it continue next year!
PE Department