College expectations
Students are ambassadors of the college and are expected to dress and behave in a way that reflects the standards we seek to achieve.
College uniform is available from Skoolkit

, all queries, orders, returns or complaints should be directed to the suppliers.
Please note that this uniform is used all year round. The college will NOT accept incorrect uniform.
College tie in House colour with length touching the waist band
College blazer with logo
College V-neck jumper with logo (optional) — hoodies or cardigans are NOT acceptable at any time and will be confiscated
Black tailored slim or straight legged full length trousers which touch the heel. Skinny / super skinny / leggings / jersey or denim / cropped trousers and jeans are NOT acceptable
Black, dark grey or white socks
Plain outdoor coats can be worn to and from college over blazers (denim and hoodies are NOT acceptable). All coats must be removed inside college buildings
GIRLS — Black skirts must be knee length, if it does not reach the floor when kneeling it is too short. Jersey and lycra material are NOT acceptable
BOYS — Black tailored shorts in extreme weather conditions ONLY when normal uniform is relaxed
Flat black shoes with separate heel and sole that can be polished. Trainers are NOT permitted. Suede/canvas/sports branded shoes i.e. Nike, Adidas, Converse or Vans are also NOT acceptable
We are encouraging the following types of shoes, whilst patent is not ideal as they do not take polish we will accept them in certain circumstances:

PE / DANCE
College PE shirt with logo
Navy blue PE shorts
Navy blue PE leggings or training trousers with Henry Cort logo, this is optional and can be worn as an alternative to shorts. NO alternative is acceptable.
Sky blue football or white or black sport socks
Durable trainers with suitable support (NO plimsolls or canvas fashion shoes).
During winter months, students may bring in extra layers to keep warm - this will be permitted in addition to college PE / Dance kit and should not replace it.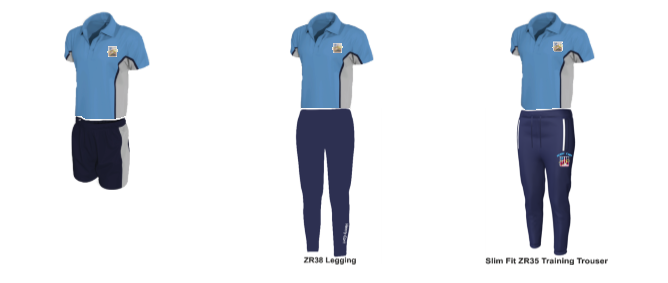 Hair, make up and jewellery
Unacceptable

Acceptable

Nose studs/retainers
Any other facial or tongue piercings or additional ear/lobe piercings
Noticeable make up, excessive fake tan or false eyelashes
Nail varnish, acrylic nails or long nails
Unnatural hair colours, streaks or obvious dying
Extreme styles, grade 1 or shaved patterned hair
Jewellery including bracelets, additional earrings and rings

1 plain stud per ear (in the lobe)
Watch
Identity/medical bracelet
Discreet make up– students will be asked to remove overly obvious makeup
Natural hair colours only
Nails of natural colour and length
Good behaviour is expected by all students at The Henry Cort Community College in order to create a positive atmosphere that supports all students and staff in a calm, safe, happy and stimulating environment. Staff can award House Points in class if students demonstrate any of the following:
Excellent participation
Excellent presentation of work
Consistent attention
Working as part of a team
Demonstrating excellent leadership qualities
Excellent effort beyond expectation
Demonstrating helpfulness and kindness
Handing in an outstanding piece of homework
Students could also win 'Student of the lesson' which is worth two House Points. Once a student reaches milestones in terms of House points, certificates are awarded via termly praise assemblies.
Bronze Award - 50 House Points
Silver Award - 100 House Points
Gold Award - 200 House Points
Diamond Award - 300 House Points
Platinum Award & Gift - 500 House Points
UPDATED: 8 November 2021