BREAKING NEWS: Invincible are this year's House Champions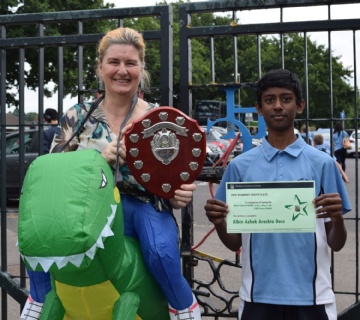 Congratulations to Invincible House for winning the House shield for having the most House points in the college. Also in the same House, Year 7 Albin won a special award for getting the most House Points, over 1000 to be exact.
It was great to see the whole college together for our final assembly on 21 July, the first time since 2019.
There were cheers when the sports day overall results were announced, each house won a year group overall. The final winners were Daring and Invincible house joint first.
Congratulations to all students who participated this year.
Who will come out on top in 2023??