EVENT REMINDERS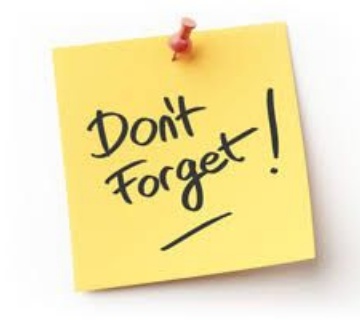 There is a lot happening during these last two weeks of term and we would like to remind you of the following events:
Wednesday 12 December 2018
Target Setting Consultation (TaSC) Meeting - In order to provide the opportunity for these meetings to take place we will finish at 12:05pm. The canteen will be available and buses are scheduled for 12:15pm. Please be aware that there will be no late bus. Due to the college's safeguarding policy, parents will not be allowed on site until 12:30pm. Please go to the canteen to sign in and out for your appointment.
Thursday 13 December 2018
KS4 'A Christmas Carol Theatre' Trip - Students must meet in the canteen from 2:35pm but no later than 3:00pm in order to be registered. The coach will leave school at 3:15pm and students will need to bring a packed tea to eat on the coach. Following the performance we will aim to leave London by 10:00pm and hope to return by 12.30 am. Please make arrangements for your son/daughter to be met at college on their return.
Friday 14 December 2018
Christmas Jumper Day - Thousands of people up and down the UK will start their day by pulling on a Christmas jumper for a great cause – to help create a brighter future for children. Students can wear their Christmas jumper for the day in addition to their school uniform (please note – it is not a non-uniform day). £1.00 donation for Save the Children Fund required.
Wednesday 19 December 2018
Senior Citizens Christmas Party - we are hosting our annual Senior Citizens' Christmas Party for approximately 50 guests from 1:45pm-4:00pm in the Cort Theatre. This will be the 30th Christmas party we have hosted for our local senior citizens with a programme of entertainment and afternoon tea. We would very much appreciate any contributions that you are able to give. These can be brought to Student Reception before tutor time, at break times or at the end of the college day. Please help to make this year's party a great success for our senior citizens.
Year 7 Christmas Fair - The students who took part in the LEAP project last year are putting on a very small Christmas Fair in the Learning Resource Centre for Year 7 during period 5. If you have a child in Year 7 please give them some small change to help raise funds for Hampshire and Isle of Wight Air Ambulance.
Christmas Concert - We will be holding our annual Christmas Concert in the Cort Theatre at 7:00pm and doors will open at 6:30pm. Tickets are now on sale priced £5.00 for adults, £2.00 for children (under 16) and are available from Student Reception. All proceeds will be used to fund activities and equipment in the Creative and Technical Arts Faculty. Light refreshments including mulled wine will be available before the concert and during the interval. Please could performers arrive in full uniform no later than 6:30pm in Mu21. The concert should be finished by approximately 8:30pm.
Thursday 20 December 2018
Christmas Lunch - There will be a limited availability of other menu choices at lunch time on this day. At break time the canteen will be open for normal service to include the 'Streets' menu. If your child has ordered a Christmas Lunch please ensure that your child's lunch account has been topped up to include £2.30.
Friday 21 December 2018
The arrangements for the last day of term are as follows:
Tutor time – Year 11 Assembly
Period 1 – Year 7 Christmas Revue (normal lessons for students in other years)
Period 2 – Year 8 Christmas Revue (normal lessons for students in other years)
Intervention – Year 10 Assembly
Period 3 – Year 9 Christmas Revue (normal lessons for students in other years)
Period 4 – Tutor Time
The college will close at 13:05pm and buses have been arranged for 13:15pm. We will return on Monday 7 January 2019 (Week B).
If you have any queries, please do not hesitate to contact us.