Year 8 inspired by STEM Workshops today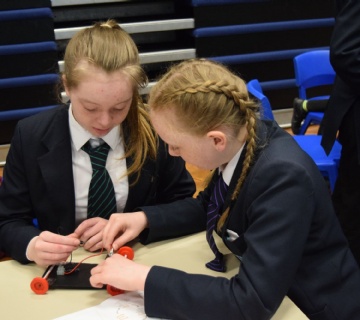 A team of engineers are in college today delivering a STEM workshop, packed with hands-on activities, careers information and inspirational films from engineers working in energy right now.
Year 8 students will receive their own workbook to capture learning as they explore concepts of energy generation, sustainability and technologies.
Full story to follow...
#ASPIRE