Do you want to make a difference? Have you ever thought of a career in teaching?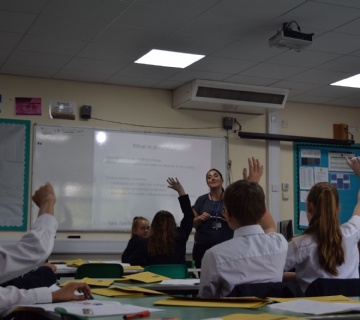 You may be eligible for a bursary of up to £30,000 during your training year.

To find out more, the team at TESLA are hosting an information event at Henry Cort Community College on Monday 30 October 2017 from 4:00-6:00pm.
The event is a drop-in session, with tea and coffee from 4:00pm and a short presentation to start at 4:15pm.
The TESLA team will be on hand to talk about your circumstances, the School Direct programme and answer any questions.
For more dates and to book your place, visit www.tesla-tsa.com/news-events. If you are unable to attend any of the events, feel free to contact Collins Fleischner via email or the phone number below to have a one-to-one conversation about teacher training.
What have you done today? What could you do tomorrow? Train to teach, with TESLA.
Email: admin@tesla-tsa.com
Phone: 01428 724 324 ext. 248