REMOTE LEARNING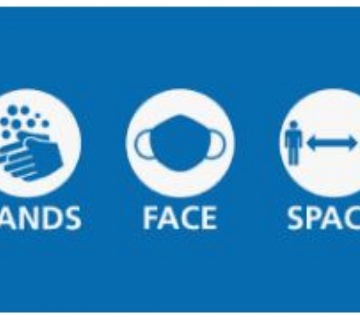 Happy New Year and we wish we could say welcome back! Unfortunately, despite our planning, prior to and over Christmas, to start student 'lateral flow testing', the government moved the goalposts at the eleventh hour and we do fully appreciate the problems that this will have caused some families.
As you will be aware by now, college is closed to students until, at least, February half term. For those students in Year 11 due to be taking the Sports Science exam on Monday 11 January, as soon as we receive further information from the exam board, we will pass this on. We would also like to reiterate that we do not know what form examinations will take in the summer term and, at this stage, they have NOT been cancelled. It is, therefore, essential that students, particularly in Years 10 and 11, continue to work hard to ensure that they achieve the best possible outcomes whether these be through formal examinations or Centre Assessed Grades.
As staff are expected to teach to their normal timetable, this does mean that we have very limited provision for key worker/vulnerable students. This provision should only be accessed if it is unsafe for your child to be left at home and both parents/single parent are key workers. All places need to be booked as, unfortunately, we will have no option but to turn away any students that just turn up. The booking form is now closed but if you believe you meet the criteria, and have no other options, then please email Mrs Turvey – let@henrycort.org – who will review applications on an individual basis.
Staff started delivering live lessons via Google Classrooms this morning and all students are expected to join these, they are not optional. This also includes tutor time in the morning. However, we do appreciate that some households simply will not have enough devices (ie. laptops, iPads etc) for this to be possible. Where this is not possible, all students are expected to access the lessons via the narrated power points at a time convenient to their individual circumstances. With this in mind, it is our intention to ensure that every household, where necessary, is provided with one device to enable this to happen. Mr Parker has been co-ordinating requests for equipment with the IT Technicians. In order to pastorally support our students, it is imperative students join tutor time/live lessons as much as practical throughout the day.
Every day, students will have –
House Tutor – 8:30-8:50 If you have more children than devices, please ask them to join tutor time with a sibling.
Intervention – 8:50-9:10 This is covering work missed during the last lockdown and it is vital that students attend.
P1 – 9:10-10:05
P2 – 10:05-11:00
P3 – 11:20-12:15
P4 – 12:15-13:10
P5 – 13:40-14:35
A number of students have joined the live lessons but have disabled their cameras, these need to be enabled so that teachers are able to assess the work being produced. Ideally, your child should also have a microphone but this is not as critical as answers can be typed in.
Any students who have struggled to access live lesson today, further guidance is attached from Mr Parker.
We cannot be sure what will happen after February half term but we would like to take this opportunity to thank you for your ongoing support in these very difficult times. We would ask that we all 'stick to the rules' with the hope that by Easter, we may be able to return to some sort of normality.