UPDATE: Start of term arrangements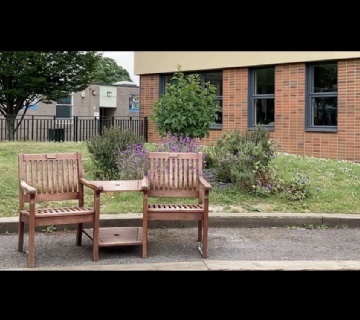 As we have stated in previous letters, ALL students are expected to return to college in September in line with the government guidance regarding the re-opening of schools and colleges. Please refer to your email for specific information relating to your child(ren).
The start of term for students in:
Year 7 will be on Friday 4 September 2020 at 10:30am
Years 8 -11 will be on Monday 7 September 2020
Students are required to bring their own 'Covid kit' containing a plain face mask and sealable plastic bag for storage, tissues, hand sanitiser and all equipment that they require for the day together with a full water bottle – water bottles should be named.
In order to follow the government guidelines and ensure the college is Covid secure, the college has had to make some temporary changes to the way we operate and to the structure of the college day. This includes staggered arrival times. The guiding principle here is for schools, where possible, to ensure year group bubbles are in operation at Key Stage 4 and class bubbles at Key Stage 3. This means we will be taking steps to ensure your child remains within their 'bubble' throughout the college day. Sadly, this means that we have had to temporarily suspend the vertical tutor group system.
Please watch the following videos with specific guidance for your child's year group:
On Monday 7 September, it is imperative that students arrive at their specified time and go straight to their designated break areas:
Year 11 to arrive between 8:05-8:10am and go to the inner quad
Year 10 to arrive between 8:10-8:15am and go to the amphitheatre in front of the library
Year 9 to arrive between 8:15-8:20am and go to the tennis/netball courts
Year 8 to arrive between 8:20-8:25am and go to the basketball courts
Year 7 to arrive between 8:25-8:30am and go to the main playground by front gate
Canteen – Lunch will have to be pre-ordered from the canteen and there will be 3 choices each day –
Vegetarian lunch
Non-vegetarian lunch
Packed lunch
There will be no snacks available and the canteen will not be open during early break. All transactions will be cashless, please ensure that there is sufficient money on your child's account and the biometric system will not be in use. If you have any queries concerning your child's lunch account, please address them to the finance team – finance@henrycort.org. Students can, of course, bring their own packed lunch.
Tutor groups - from September your child will have both a Temporary Tutor and a House Tutor. The temporary tutor will be a member of staff who registers your child in the morning, checks their uniform and equipment. The temporary tutor will also lead a tutor and intervention programme with them. Temporary tutors will be supported by a House Progress Leader connected to a year group:
Year 7 and 8 – Mrs Warner
Year 9 – Miss Dolby
Year 10 – Ms Nutt
Year 11 – Mr Fearon
Please refer to your latest email for details of your child's temporary tutor and bus information.
The college is keen to retain the House system which is so fundamental to our college community ethos. Therefore, although your child will not 'physically' see their house tutor in the morning, their house tutor will maintain a pastoral overview and parents/carers should continue to contact them in the first instance regarding all well-being or behaviour issues. House Progress Leaders will also continue to support and oversee the work of the house tutors as before. Details of house tutors can be found on our website under staffing.
All assemblies will be virtual, in order to avoid large groups of students being together in one venue. This will remain in place for the first half term at least.
Travel to college – All students travelling on foot or by bicycle should arrive via the back gate ONLY and students arriving by bus or car will enter through the front gates ONLY. Please see attached site safety information for more details.
Face masks - Following the change in government guidance, students should wear a plain face mask whilst moving around in college. Students will not be required to wear masks when in lessons but will be expected to remove them and store them safely in a plastic bag. Other face coverings like scarves will not be permitted. Please encourage your child(ren) to watch the following video on how to wear face masks safely: https://youtu.be/9Tv2BVN_WTk
College detentions, study support and extended day activities - From September college detentions will run on the following days only. Please note we can no longer provide a late bus for students completing detentions. If a student acquires a detention it will be their parents/carers responsibility to arrange travel arrangements home from the college once the sanction is complete.
Year

Location

Day

Time

7 and 9

M08i and M09i

Tuesday

2:35-3:45pm

8 and 10

M08i and M09i

Thursday

11

M08i

Friday
Initially we will NOT be running study support sessions or after college clubs and fixtures but we will look to re-establish these as soon as it is safe and feasible to do so. Period 6 sessions for Years 10 and 11 will start w/c 14 September 2020.
It will be crucial in September that all staff, students and parents work together and support each other to ensure everyone can be safe at college. We hope that we will not need to sanction any student and therefore we ask now, more than ever, for parents to reiterate at home our rules around safety and support us completely with our behaviour policy.
Finally, we are delighted that we will be able to welcome back all our students in September and we look forward to a really successful term in which we can all work hard and safely together.