TRANSITION SUPPORT - Is your child joining us in September?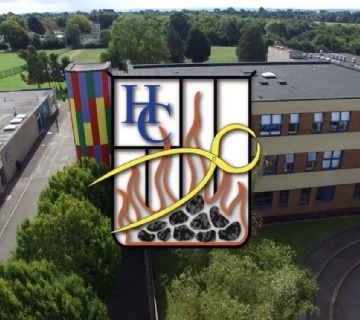 We are looking forward to meeting some of the Class of 2025 and their parents next week.
We are very conscious that all our prospective students and their families will have been giving a lot of thought to how transition between primary and secondary school will take place this academic year. Normally we would have a number of opportunities to physically meet Year 6 students in the summer term and begin to build relationships with them ahead of the crucial step to secondary school in September. However, as we all know, lock-down put all normal operations on hold.
We realise how important it is for Year 6 students to be able to visit their secondary school before starting and to meet and begin building relationships with those staff that will be working with them. Therefore, we are delighted that the government has updated its recent guidance to secondary schools as of the 15 June; 'schools may invite pupils in other year groups in for a meeting before the end of this term, where it would be beneficial'. In view of this guidance, we have planned a short afternoon session for Year 6 students and one parent/carer on the following dates:
Daring House - Tuesday 23 June
Triumph House - Wednesday 24 June
Invincible House - Thursday 25 June
Victorious House - Friday 26 June
The aim of this session will be to support both parents/carers and students in preparing for education at The Henry Cort Community College.
For parents/carers the session will explain some crucial information in an assembly format, including information on:
How (virtual) home-learning is organised at the college
How students can use this term and the summer holidays to prepare for Year 7
The college uniform and equipment policy
Pastoral systems within the college and other key policies
Introductions to some key members of staff
In addition to this, you will be able to take away the full Parent Transition Information booklet, IT log-in information and a transition activity pack. There will also be an opportunity for a short Q and A session at the end of the presentation.
For your child, their session, they will meet with their House Leader and other teachers from their House and look at:
What it's like to be a Henry Cort student
An introduction to college structures and how to prepare for Year 7
How to use the college's IT facilities for both in college and home-learning
Discuss how they feel about transition and ask questions
Social distancing and safety
In order to ensure everyone's safety, each session will be for ONE House at a time. Your child must bring ONE adult with them only, ideally this would be a parent. If students cannot be accompanied by an adult, unfortunately, they will not be able to attend.
Please arrive between 1:00pm and 1:10pm, it is really important that you only arrive in this time window due to the need to stagger arrival and departure times of other site users. On arrival, you will be required to hand sanitise and have temperature checks. Students will be taken to the canteen and organised into small groups and taken by House representatives to a classroom for their session. Parents/carers will be directed to the sports hall for their 'assembly' or if the weather is nice, we may try to do this outside. Please remember we only accommodate ONE parent/carer per child.
The aim of the session is to help you and your child to get acquainted with Henry Cort, our systems, procedures and meet some key staff. The session will be approximately one hour.
Food and drink - There will be no access to food or drink on the college site, so please ensure your child brings a bottle of water to drink.
Health/illness - If you, or your child, is feeling unwell on the day of your session or showing any symptoms of Covid-19 - a raised temperature, new persistent cough or loss of taste or smell, please do not attend.
Equipment - Please could your child bring their own pen or pencil, no other equipment is required.
End of session - Parents and Year 6 pupils will be escorted to the main gate at the end of the session. Please can you leave the site promptly as we will have other students leaving shortly after your session.
A narrated PowerPoint detailing how the college is currently set-up in order to meet Covid19 requirements can be accessed through this link: https://www.youtube.com/watch?v=D5uQlPgrRQc
Questions?
If you have any further questions after the session please contact your House Progress Leader.
We look forward to meeting you all.