NON-UNIFORM DAY - Friday 10 May 2019: Help us get our team to Belfast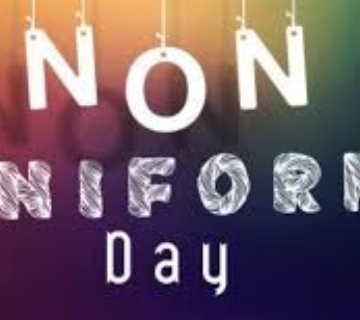 Students can wear non-uniform with football shirts or accessories (no footballs please) in return for a minimum of £1.00 donation payable to tutors.
We are very excited to announce that our Year 9 football team have been invited to represent England in the Schools Association Football International Board (SAFIB) Under 14 Allen McKinstry Cup in Belfast on 23-25 May 2019.
We are hoping to raise the funds needed to cover the cost of the accommodation and travel which is in the region of £5,237:
Accommodation - £2,000
Flights - £2,437.80
Transport in Belfast – approx. £300
Kit - £500
So far, we have already received a £400 donation towards the kit from the local Co-op, we have applied for funding from the Recreation and Heritage Community Fund from Hampshire County Council and, if successful, we could receive between £1,000-£3,000.
In addition, we have set up a fundraiser on our college Facebook page: www.facebook.com/henrycortcollege/ please share with friends and family. If you have any suggestions or would like to help raise money, please let us know.
Your help will be much appreciated and means that this talented team have the opportunity to showcase their talent in the highest of competitions. Thank you in anticipation.
#aspire