Henry Cort Alumni and GB Gymnast Kelly Simm helps celebrate the Class of 2018 achievements!
We were delighted to welcome back former student and GB gymnast, Kelly Simm on Wednesday 14 November. Kelly spent time inspiring our current students and Fareham School of Gymnastics.
Kelly Simm is a 23 year old British gymnast who is currently part of the Great Britain gymnastics squad and has been for seven years. She started gymnastics at the age of 6 alongside other sports including swimming and trampolining.
She grew up in Whiteley and attended Whiteley Primary School, The Henry Cort Community College, Itchen College and now studies Applied Sports Science at Southampton Solent University on a reduced timetable, allowing her time for training and study.
The Class of 2018 at The Henry Cort Community College are celebrating yet another set of excellent results. This is amidst the turbulence surrounding the unprecedented changes to GCSE gradings as they move from A*-G to 9-1; the reformed exams have more challenging content and are assessed differently.
We are delighted to have bucked the national trend achieving some amazing Science results; 79% of students achieved at least 1 grade 4+, broadly equivalent to a C grade, a significant increase from 2017. We are proud that Henry Cort outperformed the other local Fareham schools.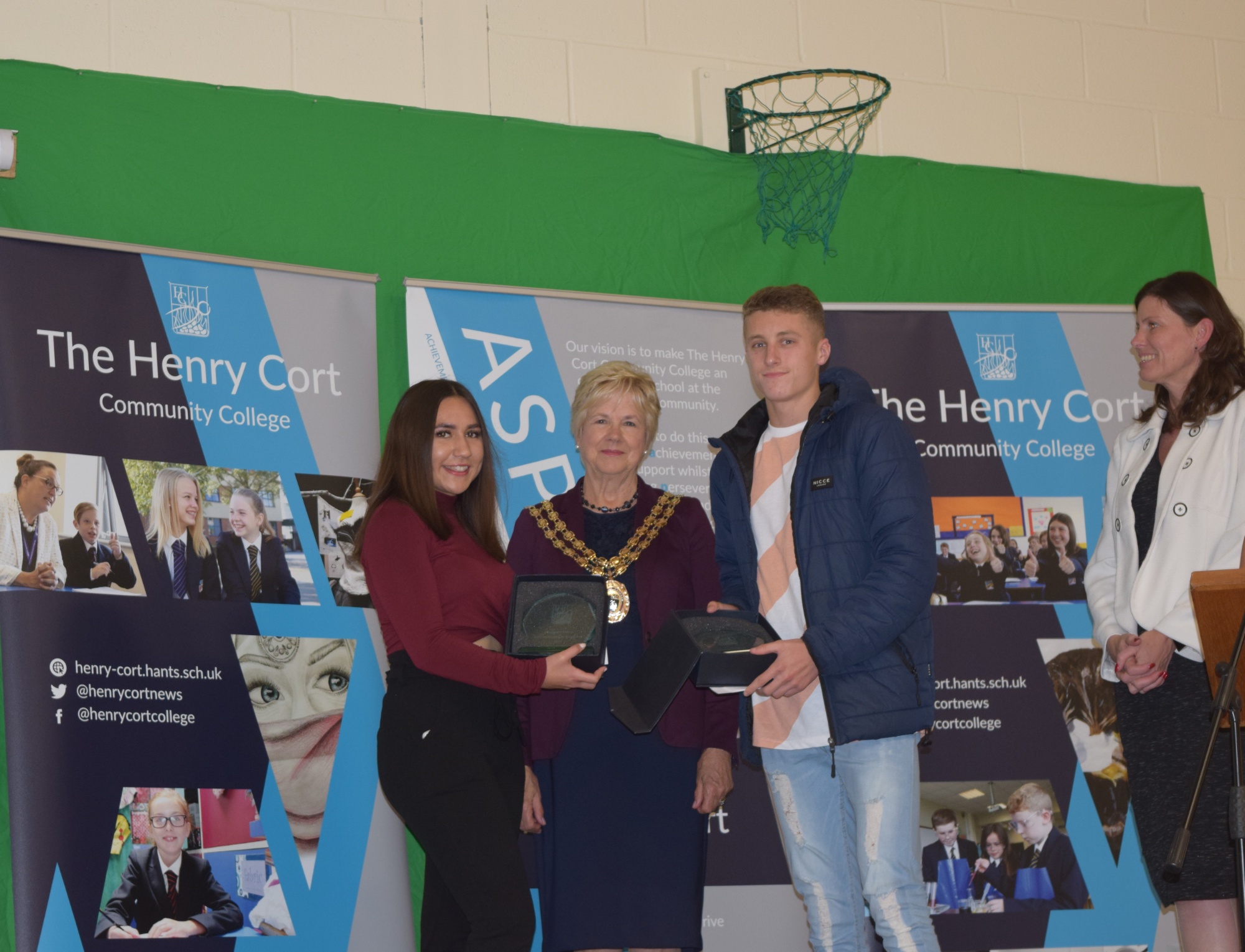 The Class of 2018 and their families gathered in the college's Sports Hall and greeted each subject award winner with rapturous applause. The climax of the evening was the revealing of the winners of the six special awards:
Victor Ludorum – Joe Bull
Victrix Ludorum – Hollie Cristofoli
Sustained Effort – Abi Baldwin
Achievement and All Round Good Performance – Aaron Kerby-Dickinson
Greatest Progress Over 5 Years – Myah Ojla and Matthew Thomas
Principal's Commendation for Outstanding Achievement – Abbi Mustafa and Oliver Bridges.
The last and most poignant award of the night, Helen Lloyd's Award of Resilience sponsored by Friends of Henry Cort. The outpouring of grief at the news of Helen Lloyd's death earlier this year was a testament to Helen's massive impact on the life chances of students at The Henry Cort Community College. Resilience was one of many values that Helen held; it was decided to have an award in her memory, this was awarded to Korben James.
The Henry Cort Community College is again very proud of the students and excited about the futures that these results open up.
Principal, Claudia Cubbage, said 'I am delighted with the results, students and staff have worked hard to achieve an excellent set of outcomes and I wish all students success in the future'.