Students go to Polls in Mock Election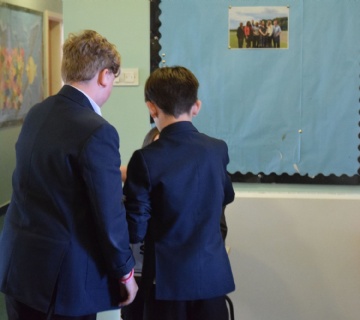 Students participated in a mock general election as part of our SMSC programme.
Years 7 to 9 worked in tutor groups to understand what happens in a general election and researched and presented information about each party before registering to vote. Voting intentions were recorded at the start of the afternoon before studying the manifestos and then compared to the final vote.
The results finished as follows:
Humanities Constituency: CONSERVATIVE
Maths Constituency: LABOUR
Communications Constituency: LABOUR
Library Constituency: CONSERVATIVE
Science Constituency: LABOUR
Creative Constituency: LABOUR
The turnout was 77%, students were given the option to vote or not. The total votes cast before and after can be seen in the above chart, which indicates a swing from the Conservatives and UKIP to Labour. Greens and Liberal Democrats both performed well.