Parental Support
Parents should contact their child's tutor in the first instance, if you require further help please contact our Parent Support Adviser.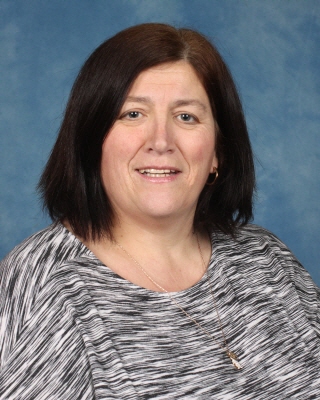 Parent Support Adviser
Hi, my name is Stella Pratt. I am the Parent Support Adviser who offers support to any parent with a child attending any of the cluster schools with any issues that they are finding hard to deal with.
Could you benefit from some support in any of the areas listed below?
Behaviour management
Attendance or Lateness to school
Benefits & Housing Advice
Self Esteem
Support with attending schools
Support to access services in your community
Signposting to other agencies.
Family and Parenting Advice
Referrals to other agencies
We are keen to encourage all eligible families to take up their entitlement to free school meals.
Even if you do not wish to access the actual free school meal, this will still qualify the college for additional pupil premium funding. This means that more money comes to the college to provide extra support, interventions or financial help with educational activities such as trips or booster classes (please go to the Pupil Premium page for further information on how the money is spent).
We are committed as a college to ensuring that all students achieve their full potential so it is important that all pupils who qualify for pupil premium funding take up this entitlement. Our college meals are cashless so there is no identification to other students of who is accessing this provision.
For more information please contact our Intervention Administrator, Mrs Connochie on 01329 843127 or email sac@henrycort.org.
Free School Meals
Hampshire County Council Catering Services has launched a new online service so parents can check their eligibility for free school meal themselves. This self service option is available at www3.hants.gov.uk/hc3s/freeschoolmeals
Please note the criteria for free school meals remains the same. If your result comes back 'found', this means your child is eligible for free school meals.
If you are in receipt of any of the following, you may qualify for FSM:
Income Support
Income-based Jobseekers Allowance
Income-related Employment and Support Allowance
Support under Part VI of the Immigration and Asylum Act 1999
Guaranteed element of State Pension Credit
Child Tax Credit (provided you're not also entitled to Working Tax Credit and have an annual gross income of no more than £16,190)
Working Tax Credit run-on - paid for 4 weeks after you stop qualifying for Working Tax Credit
Universal Credit
Although the HUB checking service is updated on a regular basis, timing issues may result in an applicant incorrectly receiving a FALSE response. In these circumstances the applicant will be contacted and may be asked to provide proof of their eligibility.
If you think you may be eligible for free school meals you can either apply online or obtain an application form from the college office. You will be required to provide evidence of your eligibility on application.