Safeguarding
From time to time parents, carers or neighbours may become concerned about the safety of a child who attends The Henry Cort Community College if you:
are concerned that a child is not safe;
are concerned that a child may not be safe;
think a child might be being abused.
You should contact the college and ask to speak to one of the Designated Safeguarding Leads:
If you have serious concerns because you think that a child might be being abused (physical abuse, emotional abuse, sexual abuse or neglect) you should contact the Children's Services Department at Hampshire County Council:
During office hours (8.30am to 5.00pm) you should contact Children's Services either by phone on 0300 555 1384 or email childrens.services@hants.gov.uk
At all other times you should contact the Out of Hours Service: 0300 555 1373
For all emergency situations please call 999. Should a person be a victim of this crime, our advice is to report it immediately to police.
Musical.ly App - NEW 6 November 2017

We have been made aware that one of our female students has been exposed to sexually explicit behaviour by an adult male whilst using the social media app Musical.ly. Please be vigilant about your child's use of social media. If you have any concerns, we strongly advise contacting the police or reporting any incidents such as this through the CEOP website which can be found by following this link: https://www.ceop.police.uk/safety-centre/
Snapchat - June 2017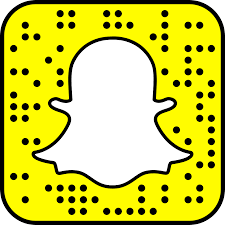 In June 2017, Snapchat released a new feature called Snapmap, which allows all friends/contacts to see your exact location. Police and children's charities have expressed concern about this; the links below may be helpful for you to discuss this new feature with your child and go through how to disable it:
Also, the following link is from the NSPCC about Snapchat: www.net-aware.org.uk/networks/snapchat/
With many thanks for your continued support.
Page updated: 6 November 2017