YEAR 10 GCSE RESULTS - Students will receive their exam board derived grades on 20 August at 10:30am via email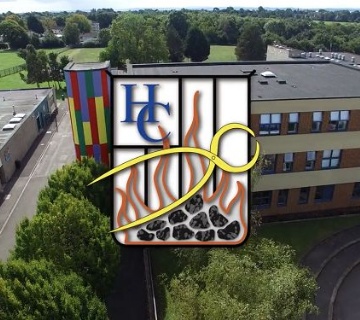 Whilst we would ordinarily see you in person, for health and safety reasons it will not be possible to do this alongside the Year 11s this year.
I know a number of you have questions about what they will look like; how you will get them; and what the process will be if you need to repeat them? It has taken time to write this letter as the situation has continued to develop during the holidays. I am sure that you are aware that last week the government issued new guidance which changes the appeals process. However, as your results day gets nearer, it is important to clarify what our plans are to support you.
Over the last 4 months the college has been working to ensure our grade recommendations (known as Centre Assessed Grades), and the ranks of those grades, reflect our candid professional view. They represent what we feel you would have got, had you completed the exams.
A detailed breakdown of the process we have internally followed can be found below. As you will see the aim throughout has been to ensure our recommendations, on your behalf, were of the highest integrity, honest and free from bias. Every grade recommendation has gone through 3 separate stages of moderation, involving a number of double checks, by a variety of different staff.
In June we handed your centre assessed grades and rankings over to the exam boards, at which point we lost any control to influence the grade you get. They make the final decision, as they have been told by Ofqual they must change, or "standardise" your results up or down by considering a number of variables. They are:
How the subject you have studied performed at Henry Cort over the last few years
Your past attainment in primary school (if you did SATs exams)
And how particular groups of students with "protected characteristics" (for example pupil premium status)
For a more detailed explanation of this process please see this video by Ofqual.
We understand you may have some strong feelings about this, and in many ways, we share them too. As such we have written to exam boards, Ofqual and the Department for Education raising our concerns but, ultimately, this is a decision made by the government and, as such, is a national policy that we must adhere to.
You will receive your exam board derived grades on 20 August at 10:30am via email. Whilst we would ordinarily see you in person, for health and safety reasons it will not be possible to do this alongside the Year 11s this year.
I expect many of you will be happy with your exam board derived grades. However, in the event that you are not, I would encourage you to first reflect on what consequences this may have for your future. It may be that whilst disappointing, they do not stop you doing what you want to do at college, or with an apprenticeship. If in doubt, please make use of the national careers service helpline (0800 100 900). If your grades are a barrier to your progress and/or you feel your performance would be significantly better, then you do have an opportunity in the Autumn to sit the exams. Please note these exams will be taken during a normal college day, and will not be accompanied by any kind of study leave. Exact details of where they will take place and how much each one will cost (typically around £50 per GCSE) are still to be determined.
However, in order for us to have the time to process entries, we will need to know by 12:00 noon on Thursday 27 August if you wish for this to happen. Please complete the 2020 Autumn Resit Declaration form by the deadline in order to declare your intentions. On it you will find the provisional dates of each exam paper that we know so far. Please note your grades from these exams will not be available until Thursday 11 February 2021. In the event your grades are higher than the exam board derived grades you receive this August then the college will re-issue you with a new certificate, or you will retain the one you already have, whichever is higher.
Students can appeal their results if there is evidence of a technical error by either the college or exam board. If this is the case, I would first encourage you to talk it through with me as soon as you return to college, or you can go directly to the exam board (please see their website for details nearer the time). Following the latest government decision last week, the college can now also appeal for an entire subject if we feel our historic performance has unfairly impacted results. See https://www.gov.uk/guidance/your-results-what-next#history for details. We will not know if this is the case until 20 August 2020 and we will inform you if this is pursued.
We look forward to seeing you soon.
#Classof2021 #GCSEResultsDay2020 #Aspire