YEAR 9 CHECK-IN SESSIONS - final arrangements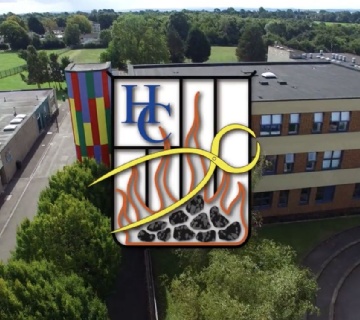 Following the letter, you should have received about the Year 9 check-in day dated 12 June, we are writing to confirm the final arrangements for your child's planned session
The check-in days are as follows:
Daring House - Tuesday 23 June
Triumph House - Wednesday 24 June
Invincible House - Thursday 25 June
Victorious House - Friday 26 June
If you have already notified us that your child is not attending, a pack of resources will be posted home. Your child's tutor will phone after the check-in day to talk through the resources.
Please remember the aim of the session is to help each student evaluate exactly where they are with their learning and establish a bespoke pathway forward for them. Students will complete a number of reflection and evaluation activities in groups of 4 or 5 with their tutor between 9:15am and 11:30am.
In advance of seeing students next week every subject has produced a guide to talk through the work that has been set since college shut in March. This is to help them organise their thoughts and reflect upon where they have progressed, and potentially where they should improve. Please encourage your child to watch them before attending their check-in session, so that on the day they are in college, they will be able to complete the subject checklist provided to the best of their ability.
Also, to help your child's tutor understand how they have been getting on, please ask them to email their tutor a piece of college work they have produced, that they have found interesting, or most proud of. Alternatively, they can bring it with them on the day.
https://www.youtube.com/playlist?list=PLrBdD_nJUxOazKJ0jdLlpYEc66y1qbftf
Arrival
For this check-in session, all students must enter the college site via the front gate only, the rear gate will be locked. Students must arrive between 9:00am-9:10am, it is really important that students only arrive in this time window due to the need to stagger arrival and departure times of other site users. On arrival students will be directed by staff to the sports hall for an initial briefing on social distancing and safety.
Food and drink
There will be no access to food or drink on the college site, so please ensure your child brings a snack for mid-morning and plenty of water to drink, in accordance with Government guidelines the water fountains have been disabled.
Uniform
For the check-in sessions, students do not need to wear college uniform but must wear smart, appropriate clothing please.
Health/illness
If your child is feeling unwell on the morning of their session or showing any symptoms of Covid-19 - a raised temperature, new persistent cough or loss of taste or smell, please do not send them into college but contact the Student Absence line by 8:30am at the very latest.
Equipment
In addition to a snack and drink, please ensure your child brings their full RTL pencil case with them for their session. Whilst we have sinks, hand gel and tissues in all rooms, we would encourage them to bring their own hand gel and tissues if possible.
End of session
Your child's session will end at 11:30am and tutors will escort their group back to the front college gate at this time. All Year 9 students must have left the college site by 11:40am latest, this is to ensure that they do not come into contact with other students using the site.
College buses
The college buses have been organised to run at the appropriate times – further information will follow as soon as it is received from Hampshire County Council.
What happens next?
Once we have had a chance to reflect on all the check-in sessions, the college will contact you again with details of the next steps in our phased return. We anticipate this will take a week to do, so thank you in advance of your patience. Work will continue to be set on ClassCharts and it is expected that this work is completed by 2:00pm on Friday as per previous correspondence.
A narrated PowerPoint detailing information for students about what to expect when returning to college and how the college has changed can be viewed here https://www.youtube.com/watch?v=D5uQlPgrRQc
Questions?
If you have any further questions about your child's check-in session, please contact your child's House Progress Leader.
Thank you for your on-going support and we look forward to seeing our Year 9 students soon.