TRANSITION EVENTS: Are you are a Year 6 parent with an offer of a place for your child to start September 2020? Or are you a parent of a Year 5 pupil?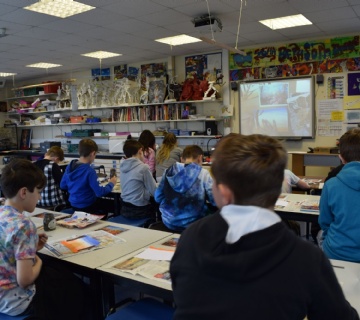 We are proud of our extensive transition programme. We understand that transition from primary to secondary can be an anxious time for children and we strive hard to make it as easy as possible.
Our established programme of events includes:
Year 5 visits
Invitations to parents to see the college at work
Saturday transition workshops for Years 5, 6 and Year 6 parents
Year 6 transition day and parent information evening
Cluster music concerts and sports events
Visits by Henry Cort staff to Year 6 pupils in their own schools
Year 10 students acting as 'buddies'
If you would like to book a place for your child on one or both dates, please complete the Transition Workshop form. Workshops will take place between 9:15am-12:20pm on the following dates:

Saturday 25 April 2020 - English, humanities and science workshops for Year 5 & 6
Saturday 2 May 2020 - Creative & technical arts, maths/computing and language workshops for Year 5 & 6
Saturday 16 May 2020 - PE workshops for Year 6 pupils and Year 6 parent workshops

PARENT TOURS

Has your child been offered a place to start Year 7 in September?

You may not have previously visited the college so I would like to give you the opportunity to visit to enable you to find out more about the exciting opportunities that are offered to our students. We will contact you when dates are available. If this is of interest to you, please complete the Parent Tour Booking Form.