THANK YOU: Christmas Jumper Day - Friday 13 December 2019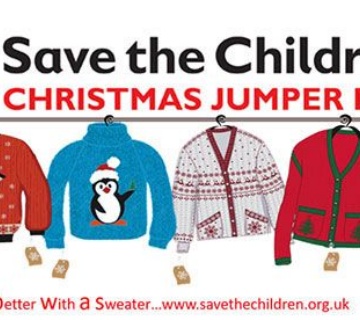 As part of the Christmas celebrations at the end of term, we joined thousands of people up and down the UK by pulling on a Christmas jumper for a great cause – to help create a brighter future for children.
A huge thank you to everyone who supported this event. You have helped raise a total of £400.56 so far for Save the Children Fund.
£191.00 - donations from wearing Christmas jumpers for the day
£193.56 - Year 11 student braved the elements to have his head shaved by Miss Dolby
£16.00 - 'Guess the number of jelly beans' - winning number was 869 and guessed correctly by Joel Smith