REMEMBRANCE DAY: Our students are busy preparing for Monday 11 November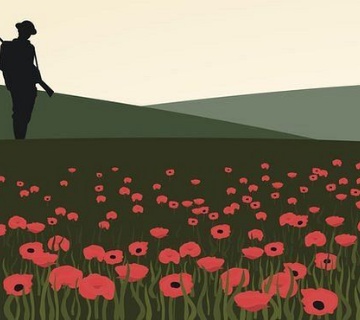 We have amended the college day slightly on Monday to allow us to hold a whole college remembrance assembly. Cadets are welcome to attend college in their cadet uniform.
Please ensure that your son/daughter is aware that they will need to go straight to Period 1 at 8:25am. Please also note that reception will be closed from 10:25-11:10 to allow all staff to attend the assembly.
The timetable for Monday 11 November is as follows:
8:25 - Students to go straight to Period 1
9:20 - Period 2
10:15 - Tutor time
10:20 - Students will be called for assembly
10:35 - Assembly including a minutes silence
11:10 - Break
11:30 - Period 3
12:10 - Period 4
13:05 - Lunch
13:35 - Period 5
Our students have been busy preparing for the assembly, making a banner: