WELCOME BACK - Timetable for Tuesday 4 September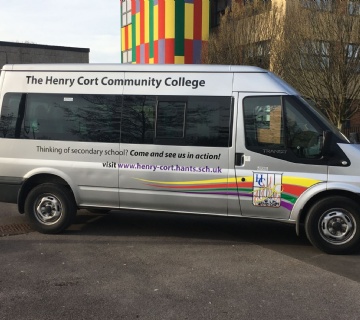 Year 7s are expected to arrive for a 8:25am start and Years 8-11 for a 9:00am start.
*NB: Bus passes for all services will be issued during the first week, drivers have been informed to allow students travel without passes for this week only. Passes will have to be shown from Monday 10 September.
Tuesday 4 September Timetable
8:25am - Year 7 start and straight to Cort Theatre for assembly.
8:40am - All tutors to pick up Year 7 students from the Cort Theatre.
9:00am - Year 8-11 start

Year 8,9,10 to tutors
Year 11 to Cort Theatre for Assembly (registration for Year 11 in Cort Theatre)

9:20am – Year 11 to tutors, Year 10 to assembly (Cort Theatre)
9:40am - Start of Period 2
10:35am - Intervention
10:55am - Break
11:15am – Period 3
12:10am – Period 4
12:45pm - Early lunch for Year 7 (Year 7s will have early lunch for the duration of the week)
13:05pm – Lunch for Years 8-11
13:35pm – Period 5

Year 8 to assembly (registered by class teachers then straight to Cort Theatre)
Year 9 assembly at 2.00pm

14:45pm - College buses depart
Please be aware that the late bus will re-commence from Monday 10 September departing at 16:05pm to allow students to stay and participate in extended day activities. Full details of activities will be published during the first week.