Daring Summer House News
Categories: Daring News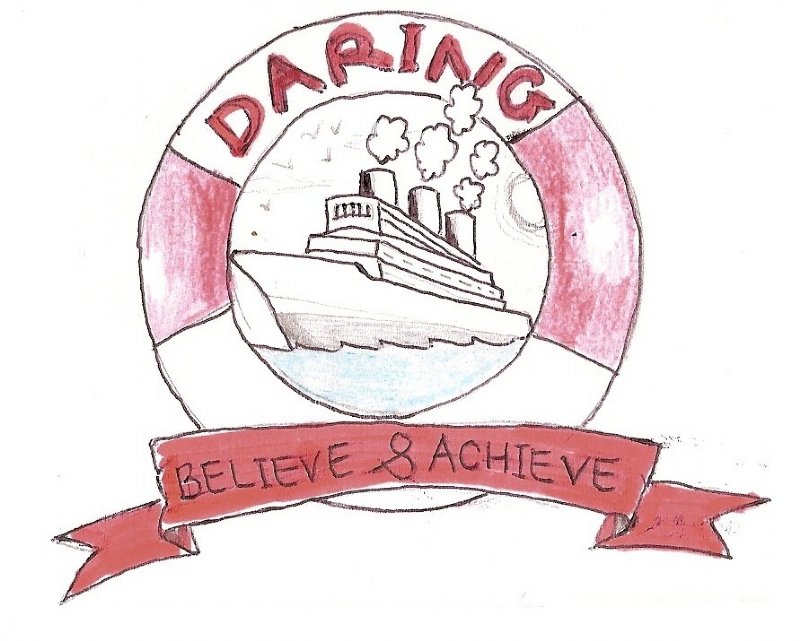 So, we draw towards the end of our 3rd year in Daring House. A number of House competitions have taken place this term.
On our House day, Year 7 took part in the Big Walk Out, learning some local history, walking to Meon Shore and learning about Titchfield Haven on the way! Year 8 participated in an ultimate Frisbee tournament. Ultimate Frisbee is an exciting, high scoring and competitive game. Well done to you all for doing your best in somewhat tricky conditions (I think we have learned that Ultimate Frisbee is a tricky game in high winds!).
Year 9 took part in Inter House softball and rounders. Both tournaments were hampered by poor weather and as the rain continued to come down, the students of Daring house soldiered on, braving the wind and rain, with very few complaints! Well done to our Year 9 boys, who won their Inter House Softball tournament. Hopefully, the weather will be on our side next year.
In a sunflower growing competition, organised by the Science department, DFL managed to grow the second highest sunflower in the College. Although Miss Lehmann was somewhat disappointed not to have won, but still a great result for our House!
Letitia Dollamore is a determined and driven swimmer. She trains two mornings a week and 3 evenings, with galas at weekends. Not only is Letitia a talented athlete, but she is also making great strides at College, making superb progress in all subjects, with excellent attendance and punctuality. Letitia has shown that it is possible to develop sporting potential whilst still getting it right in College. Well done and keep up the good work!
On Thursday 5th July, our Year 11 students spent most of the day sorting hair, make up, dresses, suits and generally making themselves look fabulous. By 7.00pm, every single one of them did look great! Not only was I impressed with their appearances, but what really hit me was the way that they conducted themselves throughout the evening, the way they were standing and walking tall, respectfully enjoying their independence and presenting themselves as mature young people, ready to take the next step in life.
Stephanie Gill has just left us in Year 11. Two weeks ago, Stephanie underwent major heart surgery to repair a leaking valve in her heart. Unfortunately, complications meant that she would have to stay in hospital for another couple of weeks, however, she was allowed out for a few hours to come to her prom. It was fantastic to see her rightfully enjoying her evening. Stephanie, we wish you all the best in your recovery.
Our top five House point earners in Daring:
Well done a keep up the good work!
Ellen Cristofoli - 243
Kate Gamblin - 226
Daniel Marsh - 217
Lewis Craven - 181
Emily Dimmock - 173
Have a great summer, from team Daring!